Managing Director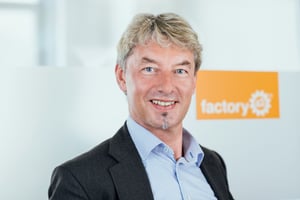 Michael Frohn, founder and Managing Director of factory42.
Michael Frohn is responsible for strategic advice to key accounts. Integrating and optimising sales and marketing processes forms a key area of his special expertise.
Mr. Frohn has acquired extensive experience in various international positions in sales and marketing management. Before founding factory42, as the general manager of F5 Networks in Central and Eastern Europe, he developed the business from a start-up to a highly profitable business unit generating multi-million sales. Prior to that, he was successful in various senior executive positions overseeing sales, business development and product marketing at 3Com in Central Europe.
Mr. Frohn studied information technology at the Hannover University of Applied Sciences and Arts and completed an international general management programme at the St. Gallen Business School in Switzerland, at the London Business School and in Boston in the United States.
Dr. Michaela Hámori-Satzinger
Managing Director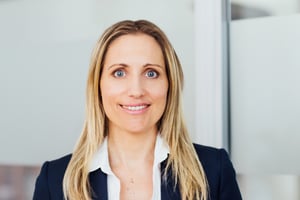 Dr. Michaela Hámori-Satzinger, Managing Director, is responsible for the Salesforce Marketing Cloud. She has been director of marketing consulting since January 2013. Prior to this, Dr. Hámori-Satzinger spent more than twelve years at an international dialogue marketing agency and in business consultancy. Her key areas of expertise are analytical CRM, marketing communications and digital marketing. She has extensive experience in developing and implementing data-based marketing strategies and digital communication lines in trade, consumer goods, the automotive sector, ICT and insurance.
Dr. Hámori-Satzinger studied business management, marketing science and information management at the University of Augsburg and Swansea University. Alongside this, she performed a number of teaching roles that included lecturing in trade at Munich Technical University and Heidenheim Vocational Academy.


Jutta Ehaus
Director Finance and Operations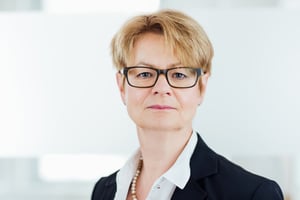 Jutta Ehaus is in charge of organisation, finances and contracting.
Ms. Ehaus has accumulated many years of professional experience at international IT and high-tech companies (SUN Microsystems). She uses her experience from various roles in fields such as marketing and controlling to help ensure factory42's organisation and processes keep pace with the incredibly fast rate of growth these days.
As head of operations, Ms. Ehaus sees to the smooth running of order handling and financial processes at factory42.